Sensei Samuel Guerios - Puerto Rico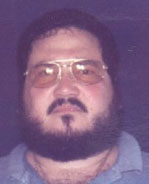 Samuel Guerrios was born in Arecibo, Puerto Rico in 1961. He has an associate degree in Emergency Medical Technician Paramedic (EMT-P), Licence number 0353 which was granted by the Department of Health of Puerto Rico in 1980. He is the President of the National Federation of Federal Employees (NFFE) Local 2158 in 1997. He works with the Department of Defence (DOD), Motor Vechicle Operator (MVO) Handy Cap Transportation Division, Fort Buchanan, Puerto Rico Antilles Consolidated School System (ACSS). He also acts as a Graphic Artist and is certified in Computer Repairs.
He began his study of Karate when he was Ten Years old in 1971 with Teacher Richard Alberto Betancourt Bery (Hanshi 7 Dan Piuk Tae Wado Ryu) obtaining Black Belt in 1977 and later 2nd Dan. In 1980, he began the study of Shotokan Karate Do, reaching 4th Dan with Omar Abreu Shihan, 6th Dan. He also studied Shorinji Kempo with Eduardo Guerrios Sensei, 3rd Dan.
He founded the school, Kanzen Shotokan Karate Do (KASHOKA) and was the co-founder as the General Secretary of the Asociacion Puertoriquena Shotokan Karate Do (APUSHOKA) which received recognition from the Japan Karate Association (JKA).